!- ICRA information follows -!>

<!- end ICRA info -!> <!- tiltonprogress.com -!> <!- Tilton, Illinois, USA -!> to main page: tiltonprogress.com
---
TiltonProgress.com profile of: Cabinet City
Seven Questions with Amanda, Office Manager, closely supervised by Buttons (see picture below).

date of interview, 12 February, 2018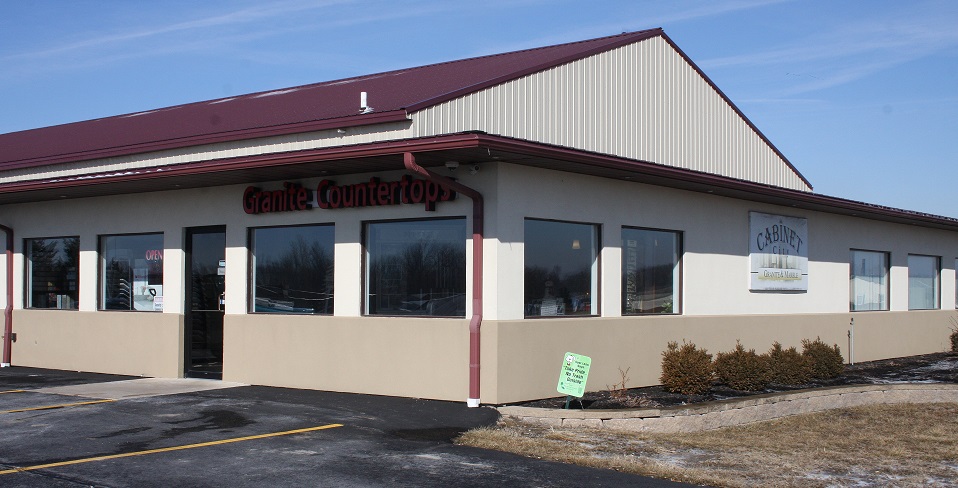 How long have you been in business / and in this location?
- Overall, they have been in the business for twenty-five years. Six years in their current location.

How many employees?
- Eleven in Tilton.

Although it may be obvious, what is your business?
- Cabinets and counter tops. Kitchen and bathrooms. Also hardware such as knobs and hinges. They also install sinks when they do the counter tops, however, they do not carry appliances.
- They can also do business and professional jobs such as reception areas, customer service locations, and waitress stations.

What do you want people to know about this place?
- Family owned. Very different atmosphere from 'big box' type stores. Everything is done here from start to finish.

What is the main advantage you see for being located here?
- Easy access from Indiana, they also have customers who come up from Chrisman and Paris, Illinois.

Any plans to expand?
- Just did. They opened a new location in Urbana last summer.

Anything else you'd like to be on the website about your business.
- Our people and service are what set us apart.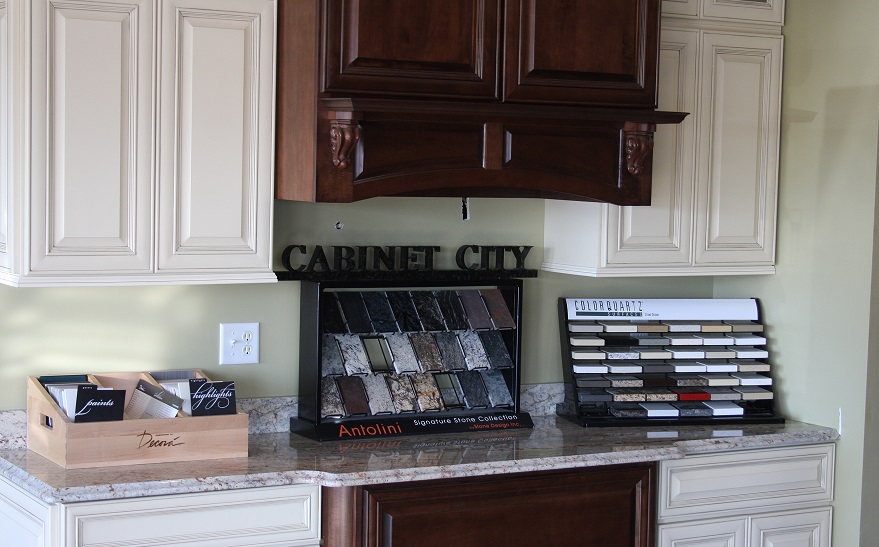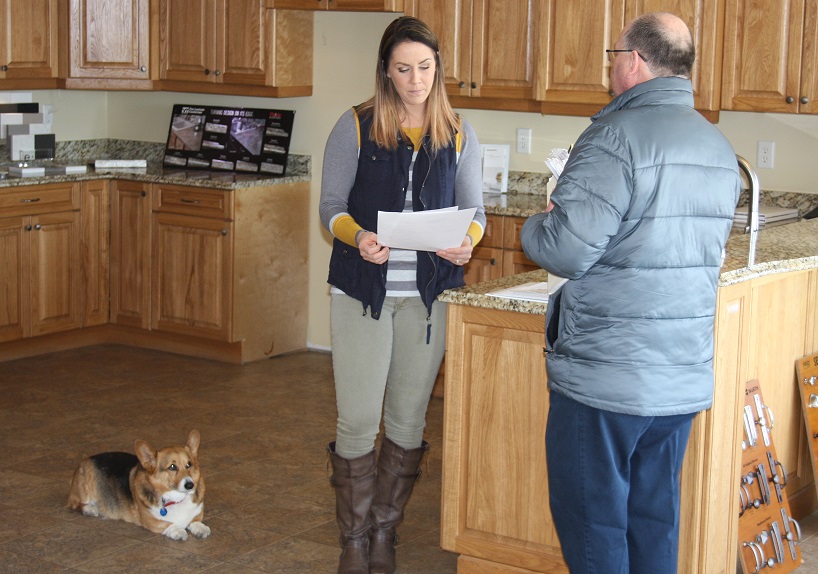 Office Manager, Amanda, and her supervisor, discuss radio advertising with a station rep.

CONTACT INFORMATION:
10 S. Hodge Street, Tilton IL 61833

phone number: 217-446-2489

Hours:
Monday through Friday: 9 AM to 5 PM
Saturday: 10 AM to 1 PM
Closed Sunday

Website: http://cabinetcityshowroom.com

Facebook: TheMediaDesk.com

The URL of this website is: http://tiltonprogress.com